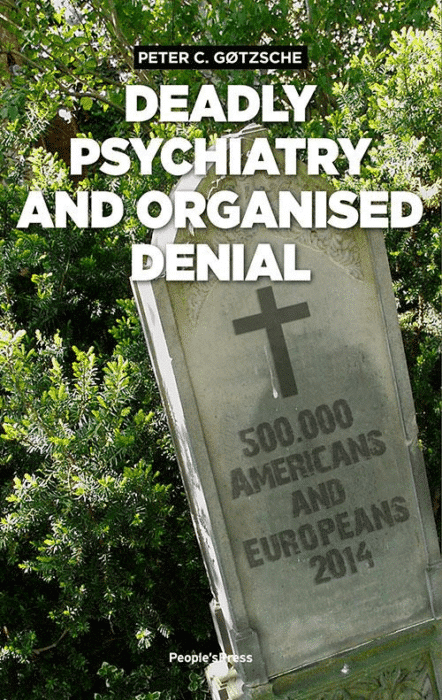 Hent forside i høj opløsning
Deadly Psychiatry and Organised Denial
Unfortunately, psychiatry has, to a considerable extent, abandoned the biopsychosocial disease model and now uses almost exclusively a biomodel, which means using drugs as the "solution" for all problems. This approach to psychiatry has failed to deliver what the patients want, and it has had serious consequences. Most patients don't respond to the drugs they receive and unfortunately, the psychiatrists' frustrations over the lack of progress often lead to institution of more drugs and higher doses, harming the patients further.
There is no doubt that the way we currently use psychiatric drugs does far more harm than good. Psychiatric drugs are so harmful that they kill more than half a million people every year among those aged 65 and above in the United States and Europe. This makes psychiatric drugs the third leading cause of death, after heart disease and cancer. We could reduce our current usage of psychotropic drugs by 98% and at the same time improve people's mental health and survival. There is nothing psychiatric patients fear more than forced treatment, and this is an important reason why having close contact with the psychiatric treatment system markedly increases suicides. According to a United Nations convention, forced treatment is a violation of human rights and must be banned, and empirical data have shown that a psychiatry without forced treatment is possible.
Peter C. Gøtzsche, a professor in clinical research design and analysis, specialist in internal medicine, and founder of the Nordic Cochrane Centre, is a world leader in his field. His research and professional integrity enjoys great international respect, and this book will be published simultaneously with the Danish version. This is one of the most scientifically and academically substantiated indictments ever directed against one of the world's largest and most powerful industries.
Udgivelsesdato:
2015-08-31
Andre bøger af samme forfatter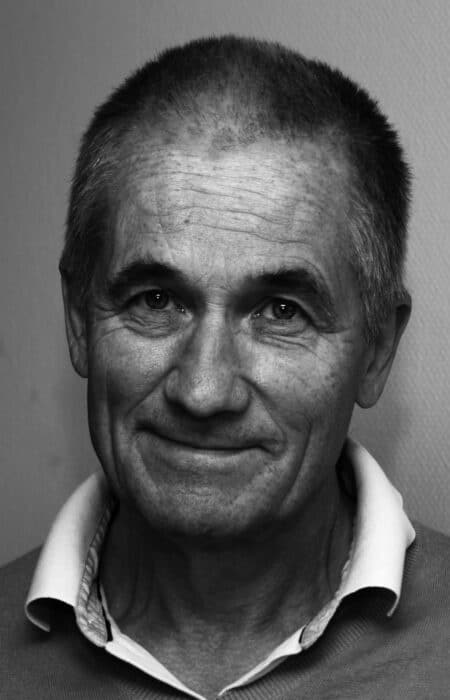 Om forfatteren
Peter C. Gøtzsche
Peter C. Gøtzsche, professor og overlæge, dr. med. og leder af det internationale uafhængige forskningscenter The Nordic Cochrane Centre, som ligger på Rigshospitalet, er en af verdens førende inden for sit felt. Hans forskning og faglige integritet nyder stor international respekt, og denne bog udkommer samtidig med den engelske udgave.…
Læs mere