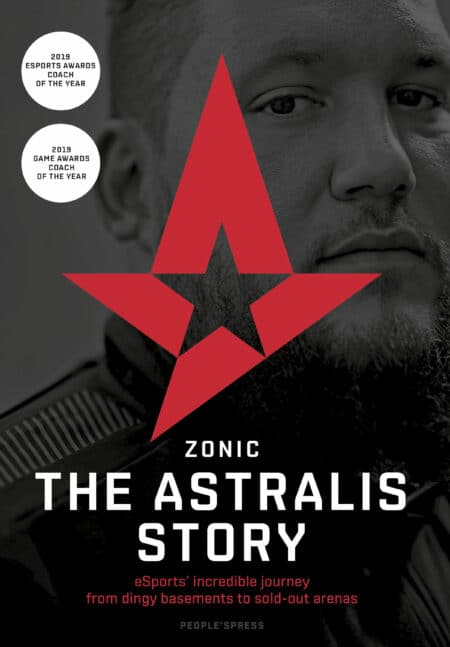 Hent forside i høj opløsning
ZONIC – The Astralis Story
eSports' incredible journey from dingy basements to sold-out arenas
Af Danny Sørensen & Markus Bernsen
Danny "zonic" Sørensen is head coach of Astralis and one of the most winning Counter-Strike gamers of all-time.
In 'Zonic' he shares the incredible story about how esports went from dingy internet cafés to become a Billion-Dollar industry of sold-out arenas, fanatical fans and greedy money men.
Zonic has played a key role on the journey. With Astralis, he helped build a professional organization where psychologists, dietitians and physiotherapists coach and develop the players. With four Major wins, Astralis is the most winning team in the history of Counter-Strike, and esports teams all over the world are now copying their methods.
Danny Sørensen did not take an easy road to the top of professional gaming. Growing up in a run-down area south of Copenhagen, computer games were his way out of crime, and he later had to fight his way past scammers, rivalling gaming clans, Russian oligarchs, teammates' betrayal and charges of cheating to get to the dominant position Astralis now holds.
'Zonic' is also the first behind-the-scenes look at the inner workings of a major esports brand. We hear about the players' intense training schedule, huge cash prizes, internal strife, rivalry with other teams and the many power struggles in the rapidly growing market for esports.
Udgivelsesdato:
2020-06-18
Andre bøger af samme forfatter
Få alt det bedste fra krimiens verden direkte i din indbakke!
Det kræver ikke andet, end at du tilmelder dig Krimifans nyhedsbrev lige her.
Tilmeld nyhedsbrevet